After a turbulent 2021 for Bulgaria with a record number of three parliamentary elections held in one year and two failed attempts to form a working government, two Harvard graduates, Kiril Petkov and Assen Vassilev, from the newly established "We Continue the Change" (WCC) party won the November 14 elections. They were soon after able to bring forward an eclectic four-party anti-GERB coalition with Democratic Bulgaria, There is Such a People and the Bulgarian Socialist Party. After intensive talks, a coalition agreement was finalised and with a vote in the National Assembly on 13 December, Kiril Petkov became Bulgaria's new Prime Minister. But what can be said for his entrance into power?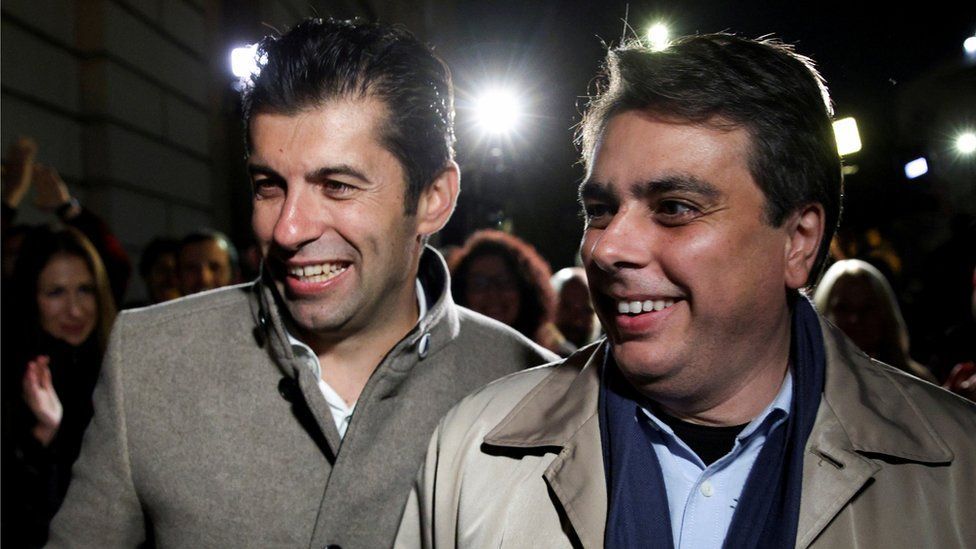 Businessmen to Politicians
Political newcomers Petkov and Vassilev, both Harvard MBA graduates, were respectively Minister of Economy and Minister of Finance in the first caretaker government of 2021, formed by President Rumen Radev. With experience in teaching macroeconomics, Petkov and Vassilev have also had success on the business front, Petkov being CEO and founder of a company for vegan probiotics, and Vassilev, CEO of an airline retailing platform. Their business-oriented background will surely be defining for the course of Bulgaria in the coming years.
In the weeks following the November election results, Kiril Petkov and Assen Vassilev showed something which Bulgarians needed – willingness to talk with the other political players. WCC organised 18 working groups on various sectors with representatives from their soon-to-be coalition partners. The initial round of meetings was all streamed online and showed one thing – WCC's determination to reach consensus. On numerous occasions, the coalition agreement was referred to as "the contract" by Petkov, which does say a lot about his business mentality entering politics. Throughout the meetings, Petkov and Vassilev seemed more as an arbiter and a balanceur, rather than a political player pushing its own agenda. This did raise concerns over a lack of positioning on their own. They often repeated wording around sticking to existing EU policies or conducting further analysis. There is indeed space for concern when it comes to their team's overall lack of experience, as Petkov and Vassilev had to quickly come up with a list of people to put forward for the elections. But in the end, their openness to dialogue and negotiation flair got them the results they wanted - a coalition government.
Bringing the Change?
"We really believe that corruption has to be eradicated completely", said Petkov in an interview in January 2022.
In a country whose growth has been blocked by corruption and organised crime for decades now, driving many Bulgarians away in search for a better life, We Continue the Change created a platform around bringing a change, bringing new energy. They stood out with their charisma, good education and frankly, good style. With an election list of predominantly young people, including some of their students, Vassilev and Petkov stole young people's votes on both sides of the political spectrum. The main task Petkov now must take on is against systematic corruption on all levels. The new majority in Parliament is trying to boot out the Prosecutor General who was the target of the mass protests in the Summer of 2020. We are left to hope that words won't remain promises only. The success of the new leadership in the country will largely be based on its ability to carry out the ambitious, long-awaited judicial reform and thus meet elector expectations.
Although Petkov was successful in bringing together a coalition, he will now have the difficult task of working with said coalition, including the fading remains of the former communist party and the populistic political project of an ex talk show host. With a Minister of Economy and Industry in the face of the Socialist Party's everlasting leader Korneliya Ninova, it's difficult not to be sceptical of such "change". In any case, the next four years are expected to bring conflict into the ranks of the governing coalition, which has brought together both the most left-wing and the most right-wing parties, at least as far as parliamentary seats go. This will be a true test for Kiril Petkov's skills as a balanced leader, as he tries to maintain the delicate peace among coalition partners.
Handling Problematic Topics with Guts
Another reflection of Petkov's business mindset is the way he handles discussion-inducing topics among Bulgarian society. Petkov does not shy away from taking a stance on Bulgaria joining the euro, for example. This might be because he comes from economics and has stated that one of the topics he worked on in Harvard was the way joining the euro area affects price increases. Unlike some other political players who have fallen into the trap of populistic rhetoric, he has acknowledged the fact that the BGN's exchange rate has been fixed to the euro for years and the transition will thus be fairly easy for the country, while it will also benefit from lower risk premiums and zero transaction costs. In comparison, in February 2020 when some Bulgarians expressed fears over rising prices if the country was to adopt the euro, ex Prime Minister Borissov said he wouldn't push for Bulgaria to enter the ERM II early because he was "waiting for absolute consensus".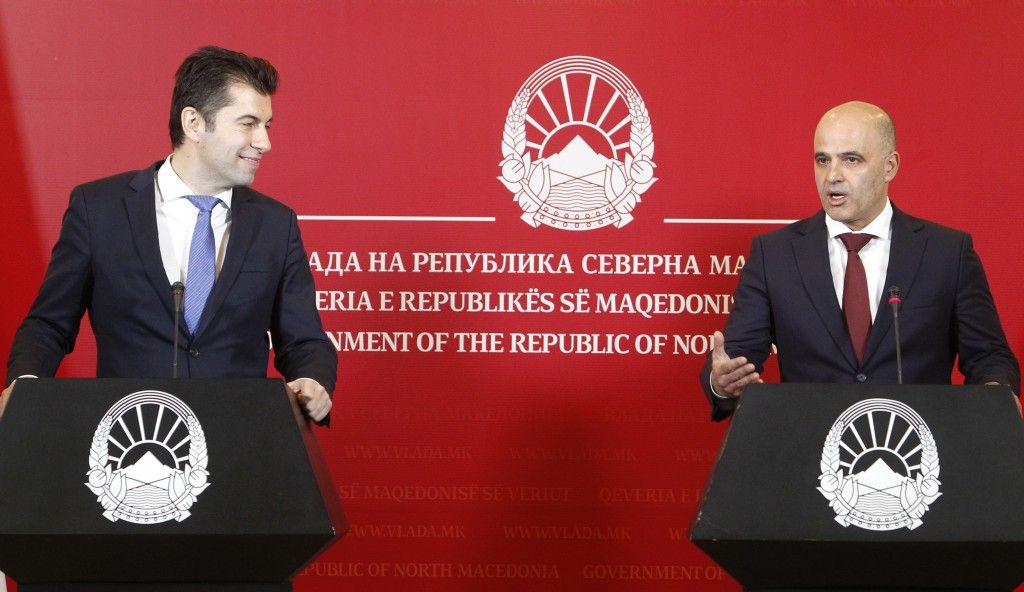 When it comes to the veto on North Macedonia, a very touchy topic for Bulgarians, Petkov has shown good attitude and decisiveness. Two days after Dimitar Kovacevski took over as Prime Minister of North Macedonia, Petkov visited him in Skopje and committed to restarting engagement with the neighbouring country. Efforts are being made when it comes to infrastructure and connectivity. It is likely that under the Petkov cabinet, the working groups under the Treaty of Friendship, Good-Neighbourliness and Cooperation will begin working more actively. Given the public's apparent stance that all historical issues need to be cleared as a condition for lifting the accession negotiations veto, the new government will have to tread lightly. An alternative approach, which Petkov is likely to take on, would be seeking solutions periodically and in the long-term, as part of the accession talks. In the end, Bulgaria and all other member states would have the right to use the veto at each and every chapter of the accession talks.
EU Oriented but Bound to the President?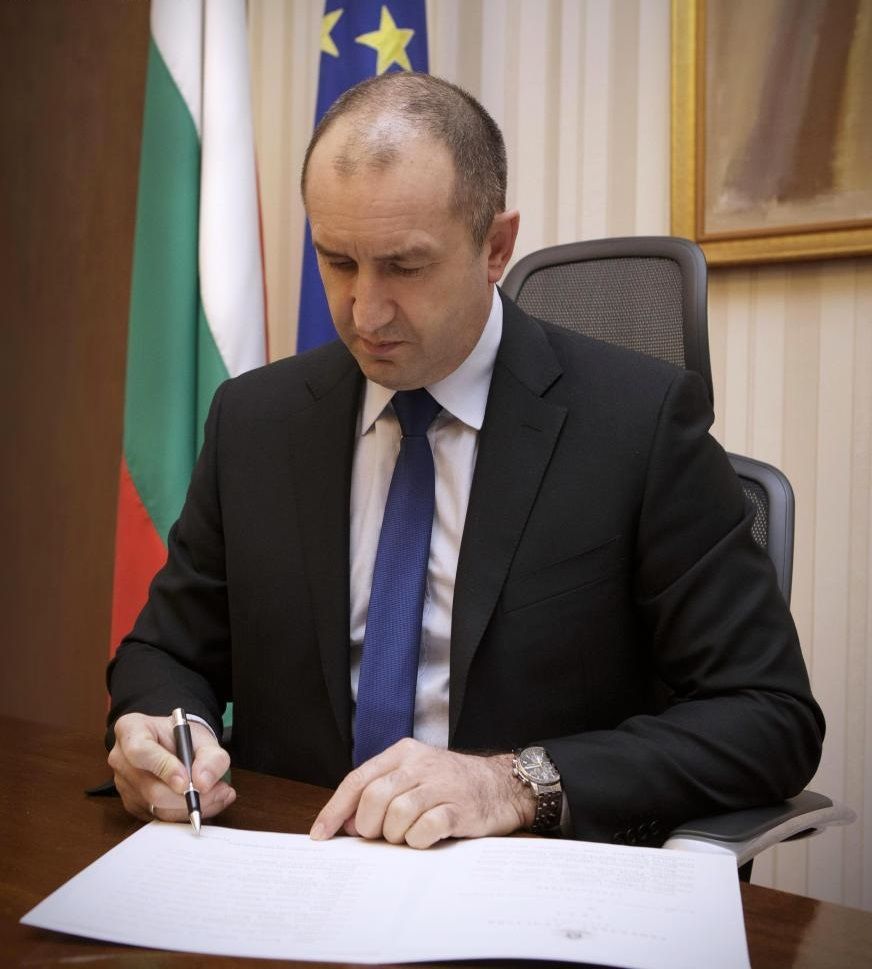 Overall, Petkov has shown to be strongly EU oriented when it comes to taking a stance on foreign policy alignment topics like Ukraine. He has openly said that Crimea has been occupied and that he takes no deviation from the EU position. While this may seem as a given in any other member state, it continues to arise as an issue in Bulgarian politics. Not long ago, when asked who Crimea belongs to, President Rumen Radev had a slip up, saying that "it's Russian", which of course brought on a rain of international backlash. And here lies the second biggest challenge Petkov has to face. He needs to clearly show that he can break away from the President (thanks to whom he was introduced into politics), while also balancing the beam of not getting into a heavy public conflict with him. In case he does, he might quickly lose support from a majority of Bulgarians who back up Radev's sometimes rather "patriotic" positions on various topics. The stakes here are high. President Radev enjoyed a full year of Bulgaria's parliamentarism being turned into presidentialism of sorts. Radev must now tune down his desire to lead Bulgaria's foreign policy and step back into his old shoes, letting a working parliament and government lead the country.